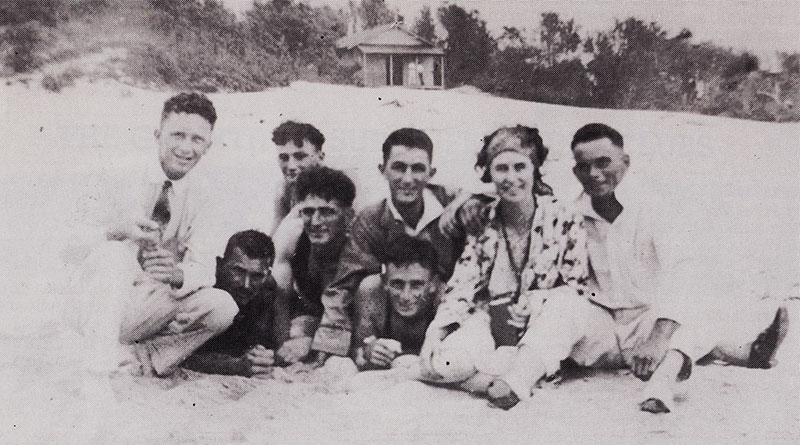 About our club
Our club began on New Year's Day in 1928 with Vic Rushby being the first Instructor and Captain of the club. His first instructing task was the training of two bronze squads of 6 men.
The first club house was built by volunteers and in today's view would be found in front of the palm tree situated in the car park.
The club's next plan was to purchase a surf boat and to build a lookout tower for sharks.
The shark tower was built in March 1928.
The surf boat was the Kingfish and arrived by the steamer Uki in 1929. This boat rescued many people in Taree West during the 1929 flood.
Photo: The First Clubhouse (background) with W.Humphries, L.Badger, J.Cornish, J.McKinnon, T. Mudford, T.Smith
Feature Flashback - The Prior Family
Traditionally our club has been made up of families. The Pryor family has a special place in our club.
During World War 11 Clem Pryor, JP's father, and Vic Rushby, kept an eye on club activities and the junior club members as the senior members of the club were serving their country overseas.
Clem Pryor was treasurer from 1933 – 1970; a mighty effort.
JP was secretary from 1956-1969 and President from 1982-1990.
Margaret was treasurer from 1979-1991.
Clem, JP and Margaret are Life Members of the club.
JP and Margaret are club members who are still very willing to assist the club.
What a great family contribution!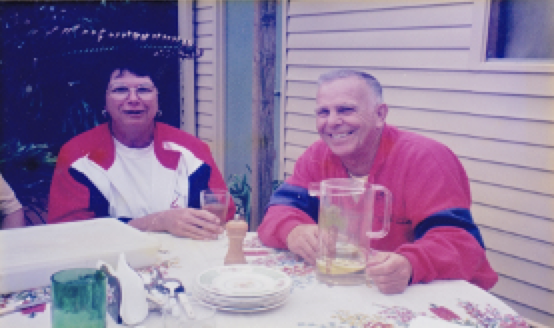 Our featured flashback is proudly brought to you by 'The Beltman'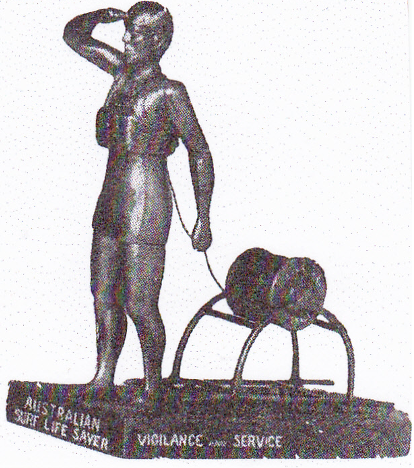 FLASH BACK - What our emblem represents
FLASH BACK - Ladies Surf Club
FLASH BACK - Anniversary / Reunion by Bill Hoad (1988)